How to Unblock Websites & Apps in Ukraine with Free SPL VPN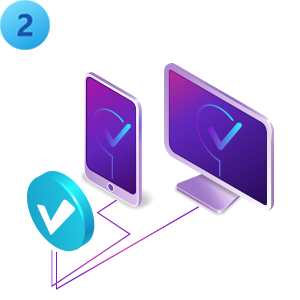 Connect
One-click connect to the server of an unrestricted area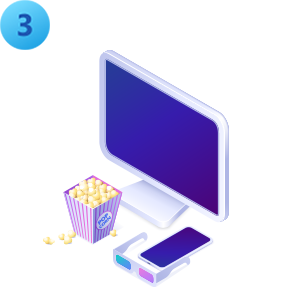 Enjoy Browsing
Browse the website you want to unblock in Ukraine
Why Are People Using VPNs in Ukraine?
Following Russia's invasion of Ukraine, internet access restrictions have prompted a boom in demand for VPNs in both nations, illustrating a war fought not only on land and sea but also in cyberspace. Russia invaded Ukraine on February 24, 2022, escalating the Russo-Ukrainian War, which started in 2014.
With more than 6.7 million Ukrainians fleeing the country and a third of the population displaced, the invasion has triggered Europe's fastest-growing refugee crisis since World War II. This serious issue also affects human rights in cyberspace of Ukraine.
Imposed Crucial Restrictions
When compared to the previous 30 days, the volume of VPN searches in Ukraine increased by roughly 600 percent between February 27 and March 2. The statistic is symptomatic of Russian cyber-attacks on the country's online infrastructure.
Cyberattacks targeted Ukrainian government websites, but they, like the disruptions to the Ukrainian internet caused by Russian soldiers' destroying physical infrastructure, cannot be repaired by VPNs. The crucial restrictions imposed on social networks like Facebook and Twitter, as well as foreign media sites, have led to the rise in the number of VPN users in the country.
A Safe Internet World
Ukraine is facing a lot of spy work from Russia. That means cyber security is in danger! Using the best VPN in Ukraine can safeguard your privacy and security on your Android devices. So, choose SPL VPN to stay confidently anonymous online. The military-grade encryption offered by SPL VPN ensures your safe online identity.
We establish a secure connection between the user and the internet. All your traffic will be routed through the encrypted virtual tunnel of SPL. We will provide a dedicated IP address, and yours will be safe. Activate in the background to enjoy a safe internet world in Ukraine.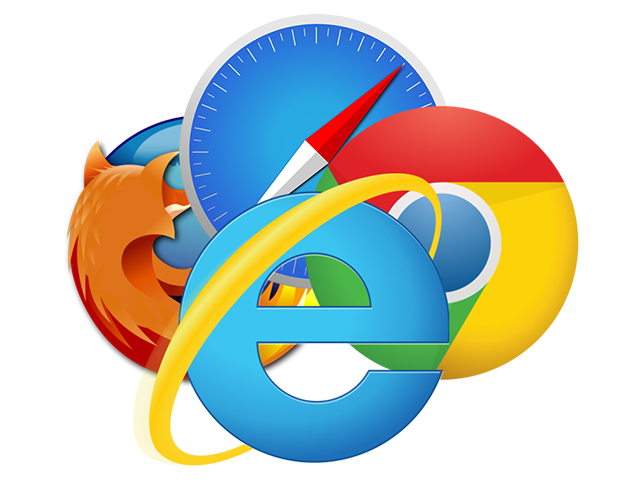 Secure VPN for Browsing in Ukraine
The fastest and the most reliable and Unlimited Free Android VPN is essential to browse safely. You can get secure access worldwide now with SPL VPN. Our network of 1000+ high-speed servers gives you the freedom of easy access. Install SPL VPN from the Google Play Store.
A Single Click Connect
A single click to the center button to connect to the server location where the websites are not blocked. We offer military-grade encryption to provide you with online security. It routes your internet data through an encrypted tunnel. So, it's impossible for someone to watch what you're doing online and expose your identity. SPL ensures your secret presence while browsing in Ukraine.
Stay Secure on Public WiFi with a VPN
Do you think you're safe on public WiFi? Not at all! Without a VPN, using public WiFi is a great risk in your life. While public Wi-Fi might be quite convenient, connecting to the internet at a cafe or an airport puts you at risk of being victimized by merciless cybercriminals.
Activate a Reliable VPN
Hackers are always targeting people who are using public Wi-Fi. Without jumping into the risky pits of public WiFi, you need to activate SPL VPN on your device. It's one of the most robust and secure methods you can use to make sure your data is safe online.
SPL sends a user's internet traffic through an encrypted tunnel, making it absolutely hard to intercept or decipher. The encryption will be available on the go if you have an app installed on the devices you use to connect to a public network. On free public Wi-Fi sites, we always recommend installing the best free VPN for Ukraine.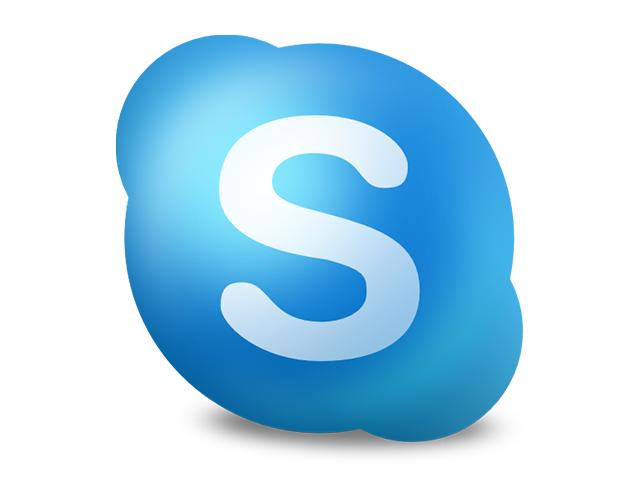 VPN for Whatsapp & Skype Calling in Ukraine
Most people are using VoIP services, including WhatsApp calls and Skype in Ukraine. But what about exposing your identity to hackers/trackers while using the app? A big no, right? SPL VPN is the best solution because it offers unlimited access to your favorite apps on your device without any limit.
Stay Connected All Over the World
We help you stay anonymous by hiding your real IP address and providing you with another one. We ensure the safety of your traffic data with military-grade encryption and hide all your online activities from others, allowing you to enjoy WhatsApp calls and Skype in full privacy and security.
If the right to use WhatsApp calls or Skype is blocked in your region, then SPL VPN helps you unblock the apps in no time with our fast servers all over the world. Stay connected with your loved ones securely!
Social Media Using the Best Android VPN
Many Ukrainians use social media platforms such as Facebook, Instagram, and VKontakte. It is available to all citizens without limitation. However, your online privacy is not guaranteed! Why should we put our data and identities at risk? Download SPL VPN from the Google Play Store. To connect to the server location of your choice, open the app and click the center icon.
Proven VPN to Stay Safe
We let you surf in complete anonymity! You must enter your user ID and password regardless of which social media account you are using. Is it safe to share personal data without using the best methods, such as a VPN? Please, for the sake of your online privacy, don't do it again.
The SPL VPN hides your true IP address and protects you from hackers. You can confidently use Vkontakte in Ukraine without any fear if you've activated SPL VPN in the background. Stay securely connected online and stay anonymous.
Excellent & Free VPN for Gaming in Ukraine
Who doesn't enjoy playing online games? Isn't everyone? Wait! Do you have a strong VPN installed on your phone? If the response is no, choose the most trusted option right away to protect your online privacy.
You should not compromise your identity or other personal information while gaming. To protect your privacy and security, use an SPL VPN app. We provide military-grade encryption and enable data traffic routed through the virtual tunnel.
Ensure Easy Access
Our ground-breaking IP-sharing VPN for Ukraine with ultra-low latency is completely free and unlimited. As a result, it's a wonderful deal for gamers in Ukraine. Many games that have been blocked can be unblocked in no time.
The SPL VPN app's one-click-connect feature allows you to connect to a server location where games are not restricted. SPL VPN's fast servers lower the latency between you and the server client. You can access certain features of games on your phone.
Try the Top Free VPN for Torrenting in Ukraine
You need the world's most dependable Android VPN for safe torrenting in Ukraine. SPL VPN is an emerging app as it's outperforming the common features of its competitors. Are you a frequent P2P sharer? If the answer is yes, you should absolutely use a torrenting VPN.
Downloading without protection can lead to a list of online risks. Torrenting is sometimes notorious for exposing you to unknown files from a variety of anonymous sources.
The Ultimate Speed
To protect your privacy, you should use a VPN like SPL. When people connect to a P2P network, they unintentionally download copyrighted content, making their online activity public knowledge and facilitating the efforts of hackers and trackers. With 1000+ servers, SPL VPN provides great connection speed. Your online experience will be enhanced by its unlimited bandwidth.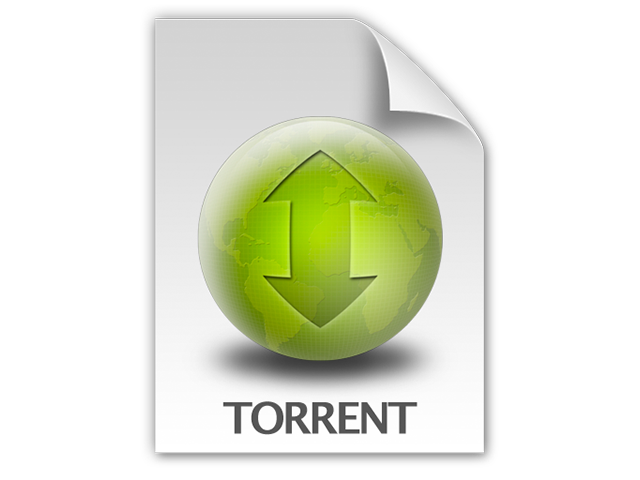 Download SPL VPN for Ukraine
Browse the internet anonymously on your Android Phone with SPL VPN, best and Free VPN for Ukraine. Privatize your online activities & location whether you are at work, airport, café lounge using a shared public Wi-Fi.
Available for Lollipop, Marshmallow, Nougat, Oreo, Pie & Android 10.
Check what our users say
A few user reviews from our 150k+ global users..
Frequently Asked Questions
Standard
$39
Best for individuals
Popular
Pro
$59
Best for professional
Business
$99
Best for business
Get SPL VPN Now
Enjoy the Truly Unlimited Secure VPN Proxy Lite VPN App for FREE!