Save Money While Online Shopping With A VPN.
Online shopping has its own risks and rewards.
But it's easy to take control of it with a VPN. You'll get an extra layer of security by activating a good VPN like SPL!
With us, you can access location-locked storefronts. Those connected to the virtual network can communicate as if they were on the same local network.
Many VPNs also replace your real IP address with one provided by them – this is something that many people seek when shopping for a VPN.
Choose SPL VPN App to safeguard your online privacy. It offers 1000+ servers around the globe with military-grade encryption.
Why Should You Shop with a VPN?
By doing more than just hiding your IP address, VPNs revolutionise how you engage with the online shopping world.
You may access a variety of shopfronts and increase the security of your shopping experience by taking control of your online presence.
Here are some instances of how a VPN might benefit you:
Online Shopping

Based on location, some online retailers offer discounts to customers. Use SPL VPN to change your IP address and access region-based pricing.

Travel

Prices from travel-related websites for categories like hotels, vehicle rentals, and plane tickets are sometimes cheaper depending on the shopper's geographical location.

That's good, right?

Changing your IP address can allow you to take advantage of any regional savings that are otherwise unavailable due to your present location.

So, your location has some preference!

Security

Don't be careless while shopping online!

Sometimes it's very dangerous.
Switch on to a trustworthy Android VPN like SPL VPN to efficiently hide your IP address, encrypt data traffic, and obscure personal information from any hackers and trackers. SPL offers excellent VPN features with complete security.
How to Use a VPN for Shopping?
Choosing the most powerful and reliable VPN is the first step you should remember when shopping online.
Install the SPL VPN app from the Google Play Store.
Open the app and tap on the centre button to connect to the server of the desired location.
The location you're using should be the one that benefits you when shopping online.
So, have some research!
VPN for International Shopping
You need a specific VPN server location to simply access a region-locked storefront while doing online shopping internationally.
To begin with, figure out where you need to be in order to access the website.
Open SPL VPN once you've determined the required region.
Connect to a VPN server from 1000+ options around the world.
Check to see if it's listed in the location where you need to be to access the store.
Once the SPL VPN server connection has been established, access the international website or refresh the page.
You should now be recognized by the website as being in the right area to visit the store.
Appropriate Price Comparison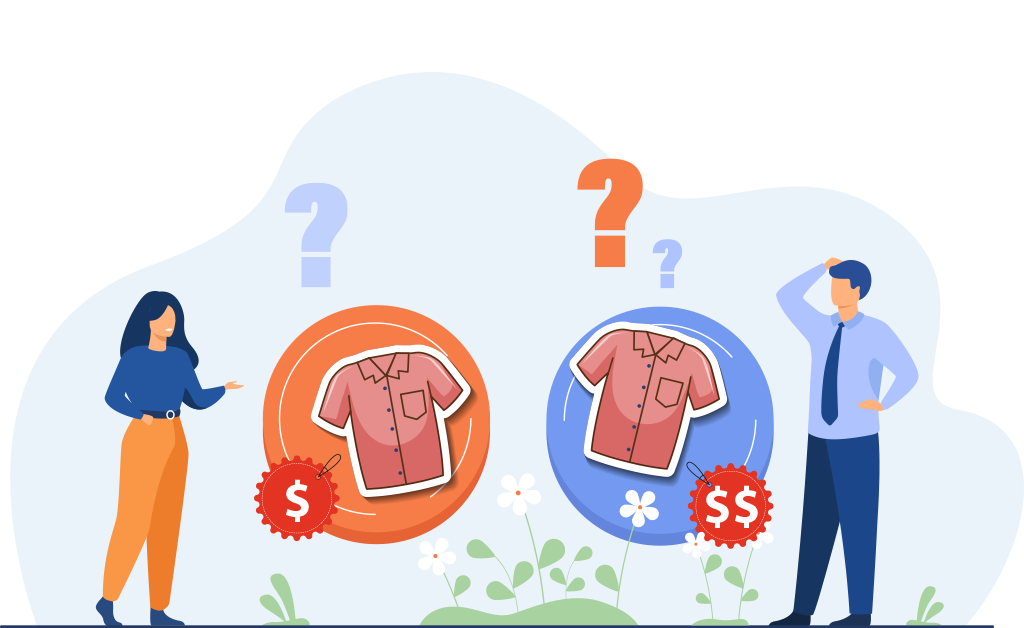 Some websites make extensive use of their marketing strategies, such as changing the prices of products for visitors based on their location or at random.
This is due to cunning marketing methods such as split testing, which examine how various groups react to different pricing levels.
If you want to look for a better deal, use a VPN to trick these websites into thinking you're a brand-new customer.
1) Take note of the product price you wish to purchase
2) Copy the URL of the product
3) Connect to the server of SPL VPN
4) Check if the pricing has changed by visiting the product pages using the URLs you saved before.
If the price doesn't seem to be changing, consider using a VPN server in a different area. However, if the price remains stable, it may not be split, and a VPN is not mandatory.
Shop for Travel Deals with VPN
Travel-related providers frequently advertise varying costs depending on the location of the individual looking for flights, hotels, and other travel accommodations. If you want to try to get a reasonable deal, using a VPN while shopping can assist you better!
Usually, the one and the only way to bypass these price discriminations is absolutely a VPN.
Before accessing a VPN, don't forget to look up travel offers.
You should take note of the prices.
To find out if the VPN is making any difference in the prices you're seeing, you need a baseline.
The next step is to connect to the SPL VPN server.
Revisit the website to see if the travel price has changed.
You can disconnect from your current server and try another if you haven't done so already.
Please remember!!
Using a reliable VPN is not always guaranteed to grab alternative prices, but it's a useful trick to save your pocket at a reasonable price.
Online Money Saving Tips with a VPN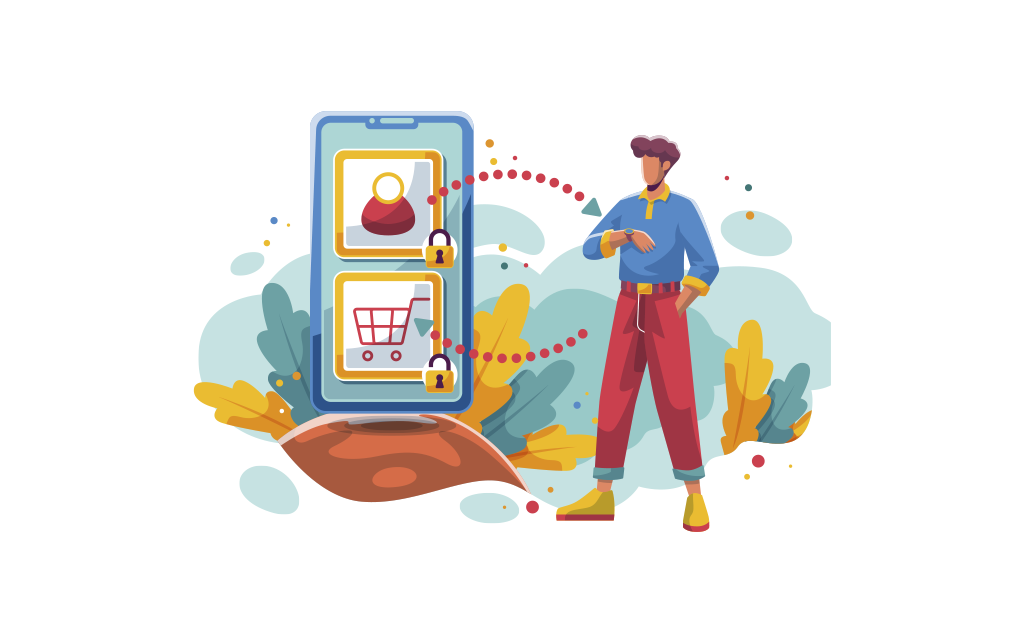 Although practically everything can be found at a low price on the internet, not all offers are worthwhile.
Some marketing strategies are hiding behind their faces!
The money you save on less costly products will almost certainly go to the delivery fee!
Whatever the product, you should personally conduct fruitful research on the product you wish to purchase by simply connecting to the servers of SPL VPN in several different countries to find out where you can grab the best deal.
There are four key ways to save money online with a VPN listed below:
1) Save an amount on hardware

For the majority of physical items, we purchase online. The offers or other reductions will not be noticed enough to warrant our attention.

When it comes to hardware, though, the price disparities are significant.

Do you know that Apple and Windows will charge different prices based on your location?

In some cases, these pricing disparities can amount to hundreds of euros or dollars in some cases.

Using a VPN, you can simply find out the price differences between several countries worldwide.

Some smart people are already making use of VPNs to purchase online.

Not only phones! Some hardware is cheaper than you think!

Yea, some location things!!!

You can purchase an expensive laptop for less amount in the US than in the Netherlands.

Make use of these beautiful discounts!

When you purchase hardware from a different country, there are some things you should be aware of!

One of them is the fact that you must pay for shipping.

If the firm you're purchasing from doesn't ship to your country, you can try MyUS.com or Bundlebox.

For a low shipping fee, these companies would gladly assist you with your shipment.

You may also be required to pay import taxes. However, with products like the ones mentioned above, it will be well worth the investment.

2) Save your pocket on software

It is quite simple and is the best way to save your pocket when shopping for software online.

In different nations, software shopping will charge substantially different prices.

This applies to both monthly subscriptions and one-time purchases. Companies like Microsoft, Adobe, and IBM are just a few examples.

By utilizing a VPN to view their websites from servers in different locations, you can buy with a little more profit.

Some products are clearly less expensive in the United States than in Europe.

3) Profitable dating apps

Every country has various subscription prices for dating apps or other websites of this type.

It's an open fact!

The only thing you should do moving forward is to find a solution to override this pit!

You can sign up for a global dating app like Parship, Match.com, My Single Friend, or eHarmony for a fraction of the cost.

If you wish to utilize one of these apps for an offered price, you will need to use a powerful VPN.

4) Save cash by reusing trials

Some services offer free trials or limit the number of times you can use them for free.

They want you to sign up for a subscription after these trials.

Most trials can be used for as long as you wish if you use a VPN to change your IP address.

Don't miss out on these tricks!

If you wish to use MOZ, the Open Site Explorer tool, more frequently, you'll need to sign up for a membership, much like many other online services.

Free trials are usually offered to customers to familiarize themselves with the service the company provides.

After you've tried it out, you should buy a subscription.

In the case of MOZ, this would mean that after the trial, you would be charged $159 a month.

Fortunately, you can continue the free trial version by utilizing a VPN.

These websites check your IP address to know if you have already used their service.

The fingerprint of your internet connection is your IP address.
When you connect to a server of SPL VPN, you are provided with a new IP address. As a result, every time you access the web tool, it will appear as if you are a new user.