How to Watch Hotstar Outside India with VPN?
Are you trying to watch Hotstar Outside India?
You cannot enjoy Disney+Hotstar from everywhere.
The reason is geo-restriction, which means it is not available in every location.
If you are travelling outside of India, then this issue may be affected.
But you're in luck, guys!
Resolve this problem with the reliable and best VPN!
Steps to Watch Hotstar Outside India
If you try to use Hotstar wherever you are outside of these countries without the help of a VPN, only "This content is not available in your region" will be displayed on the screen.
Don't worry!
The process to access or watch Hotstar outside India is very simple.
Follow the simple steps mentioned below to get the best VPN service!
Go to Google Play Store
Install SPL VPN
A single click
Connect with any Indian server
Access Hotstar India (from its official site/app)
A VPN hides your IP address and gives you a new one from the country of your choice. In India, you can easily use Disney+Hotstar without any restrictions.
You got, nah?
In order to watch Hotstar outside India, you need to connect to an Indian server with a VPN. Hotstar only thinks that you are connecting from India. So, they'll never block you.
Therefore, you can easily connect to Hotstar and watch your favourite TV shows from anywhere outside India!
Wanna improve your browsing experience?
Then clear your browser's cache, cookies, and location history. It will also help you feel the best from around the world.
What is Disney+Hotstar?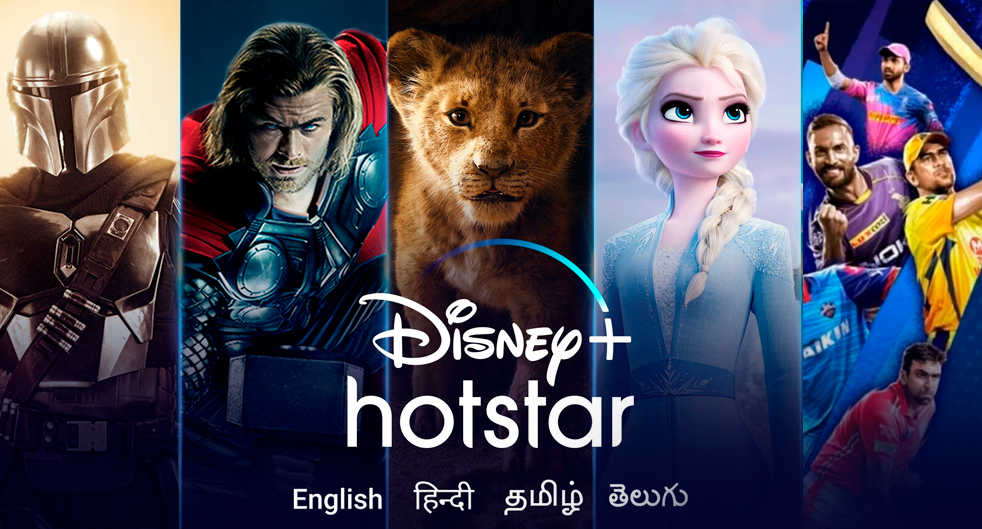 It was formerly known as Hotstar. The brand was first launched as a streaming service delivering content from Disney Star's local networks.
It included live sports, films, original programming, and television series, as well as featuring content licensed from third-parties such as Showtime and HBO, among others.
Hotstar became the best and super dominant streaming service in India as a significant growth happened to mobile broadband.
So, Disney+ Hotstar is an Indian brand of subscription video-on-demand over-the-top streaming service.
It's owned by Novi Digital Entertainment of Disney Star and operated by Disney Media and Entertainment Distribution. They are the divisions under The Walt Disney Company.
Watch Hotstar Outside India Using a Free VPN
SPL VPN is highly dedicated to providing a trustworthy service with a full commitment to your privacy. We are not aiming to share your data with third parties or make any profit like many other providers around you.
The main benefit of SPL VPN is that we offer free and unlimited service with servers around the globe. It will lead you to the enjoyment of the digital world.
So, a number of servers in India are available for you!
Even if you are outside of India, you just need to connect to one of our Indian servers for free to use Hotstar with the utmost perfection.
Is a VPN Mandatory to Watch Hotstar?
We strongly advise the use of a good VPN, such as SPL VPN, on every phone or device that connects to the network.
The primary reason is to protect your data and other sensitive information from cyberattacks.
Getting access to the geo-locked contents is another major use of an android VPN.
People are travelling!
How might they affect your favourite series?
We'll explain…
You may have paid for and subscribed to many apps, including Hotstar. However, geo-restriction lets you not watch it.
But by activating the SPL VPN with a single click, you are connected to our Indian servers and have access to blocked content.
So, if you are someone who is travelling outside India, then you definitely need the help of a VPN to watch popular TV shows, sports, news, and movies on Hotstar.
Why SPL VPN for Disney+Hotstar?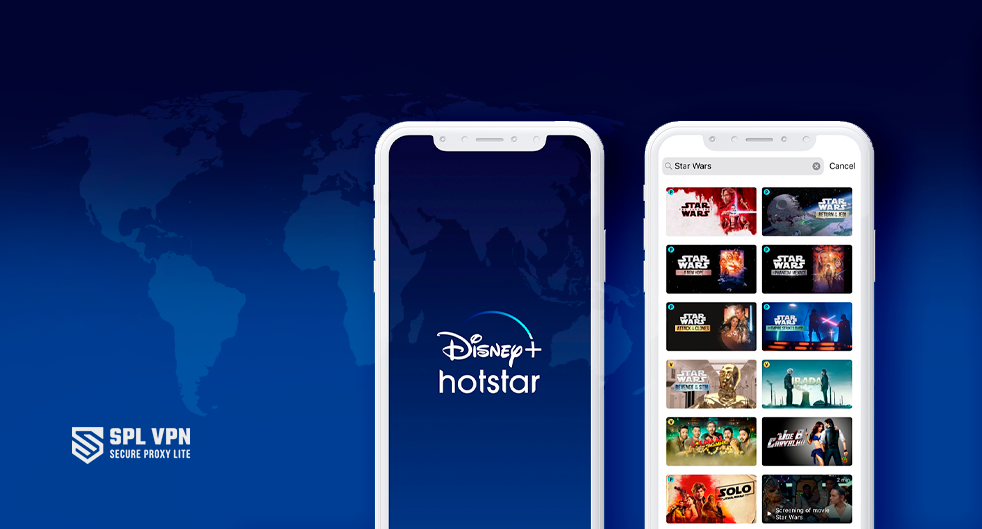 We offer added privacy, a no-log policy, no signup, no throttling, as well as HD Streaming while using Hotstar outside India.
You should know that…
Hotstar moved from its usual strategies after many years of relaxation.
The streaming service, which is owned by Star India, recently expanded its subscription service to the United States and Canada.
You can watch Cricket, Tennis, Kabbadi, Motorsports, IPL, Formula 1, and others on the Hotstar App.
Still, the service says a big no in many places around the world.
So, if you're eager to watch Hotstar while travelling outside of India, Canada, or the United States, install the most reliable SPL VPN.
The fact is that websites rely on your IP address to determine your geo-location. So, changing your IP address makes the website believe you live in a different country.
Are you a sports lover?
You can enjoy the T20 World Cup live stream on Hotstar. It's only available in India.
Our free SPL VPN gives you full access to the channel if you're outside of India.
Not just this!
A big world of sports is being opened to you in Hotstar through SPL VPN.
Why Is Hotstar Restricted in Most Countries?
If you live in the US, Australia, or Canada, you won't be able to access the entire Bollywood catalogue.
Most of the streams, movies and TV shows that can be watched in India are confined only to Indian audiences. It cannot be accessed from the United States or Canada.
It's like watching Netflix outside of the United States.
Because you'll never be able to enjoy more and more content outside, like all the benefits of being inside the United States.
This is because of the geographical licences that streaming companies put in place because of competition or because they wish to save costs.
Let us explain with examples…
Maybe Amazon Prime, HBO Now, or any other network has already bought the US licence for a TV show.
Here, in this situation, Hotstar cannot stream that show inside the US.
There's an option!
Hotstar can buy the Indian licence for that show and won't purchase the same licence for any other country to be cheap and save money.
Hotstar users outside India will not be able to access that TV show!
That's all!
In such situations, SPL VPN is with you to switch on unrestricted happiness with a simple click!
SPL VPN Features
Absolutely Free
Unlimited service
Efficient Indian servers
Other 1000+ servers
Consistently unlocks
Superfast speed
Uninterrupted service
Simple & Single click
Unlimited bandwidth
Do you know…
We are constantly testing the streaming-optimized servers.
So, it's cool to work with all the listed platforms.
To experience the blocked content on Hotstar, we let you connect to the Indian servers with a fake IP address. You can connect in under 2 seconds.
Don't worry! The connection is reliable as it's SPL VPN! Read more details about the SPL VPN on the features page.
Don't be afraid of being disconnected anymore while enjoying your favourite series! We have received a lot of compliments from many places in this regard.
Enjoy it hassle-free no matter where you're located. VPN dominates in order to serve you!
Stream at breakneck speed…
No ISP throttling is our promise!
While SPL VPN runs in the background, you can watch all of your favourite movies, series, TV shows, and sports securely.
We assure you.
You'll be impressed!