Top 7 Uses of Android VPN App
Are you busy with your smartphone?
At the tip of your finger is the illusory world of the Internet…
Isn't it?
While browsing so much, have you ever thought about security while entering your personal information?
You should know about the most important VPN for a safe internet world.
Are you an Android user?
Discover the true benefits of VPN!
It's one of the most useful tools for Android users.
To make internet use safe and personal, everyone should have a tool called Android VPN on their mobile device.
The wisdom is to choose the best VPN!
From among the thousands…
There are offers all over the world!
There are guarantees that are planned in the back!
Do you have to believe everything?
Never!!!
Great VPN providers like SPL VPN still exist in the hearts of people even today!
Every second you use the Internet, SPL VPN performs its duty to tie hackers' eyes and keep your personal information as it is.
What VPN Defines?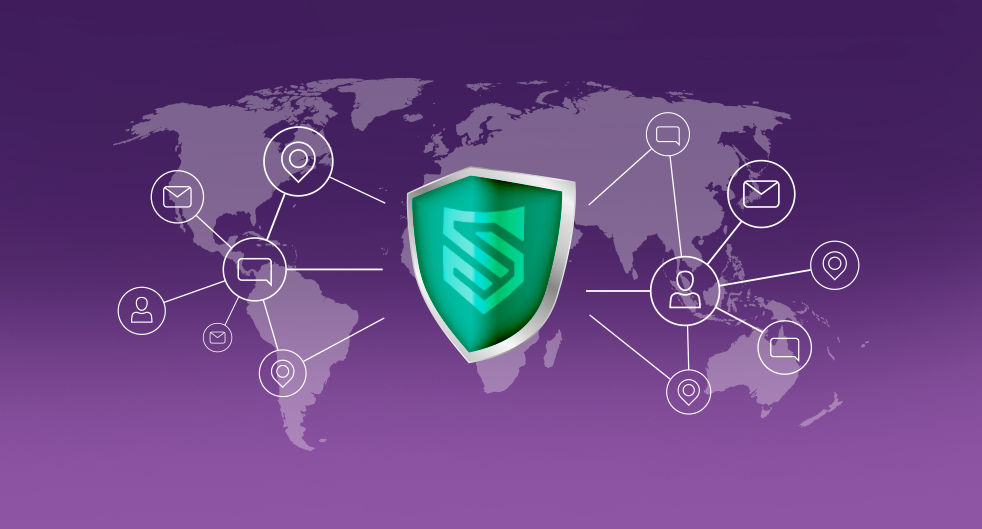 A VPN provides a safe private network over a public network.
What's that public network?
Of course, your internet!
A VPN (Virtual Private Network) creates a tunnel between the local network and a remote network.
It also makes you use remote servers just as if they were connected to a local network.
SPL VPN encrypts the whole details to make safe your usage on your smartphone.
Make sure that you are using an encrypted VPN connection.
In that case, internet traffic will be encoded between your network and the remote network.
Therefore, intermediate devices will not be able to see what was sent.
Best VPN for Android Users
SPL VPN is one of the best and most available Android VPNs.
With 1000+ servers around the world, SPL provides a huge network.
Concerns over speed?
Cool!
It offers great speed and gives you excellent streaming performance.
They are able to ensure the best and strongest security of all the VPNs we have seen so far.
Moreover, that…
No log is stored of your browsing histories.
On your Android phone, privacy and security tools can be seen.
You can also check your IP address hidden here.
No more DNS leakage either.
So, you can confidentially suggest SPL VPN to your friends if they're Android users.
What's not to like?
Go for the best! It's easy to set up!
You all need to be used if you're a smartphone user!
Similarly, you can connect faster than you think and use it safely!
Top 7 Uses of Android VPN for Users
Secured Connection Even in Public Wi-Fi

A secure network no matter where you are – in the promise of a reliable VPN provider.

Don't you use public Wi-Fi networks to save the data plan on your phone, whether you're at a coffee shop, airport, or anywhere else?

But don't you think you're putting your privacy at risk when you connect to this network that isn't completely secure?

If not yet, think now!

Have you ever heard that a VPN can help?

Of course!

You're right about what you thought.

You can use a VPN on your phone more easily than you think.

Also, these can be connected very easily and used at a faster pace.

The only thing you carry wherever you travel is your phone.

So, the possibility of connecting to public Wi-Fi will also increase.

A VPN is definitely necessary here!

Are all of your phone's internet-connected apps up to date?

What's the state of your operating system?

Is it the most recent Android version?

If you're not sure about the answers to any of these questions, you should use the best VPN for Android phones if at all possible.

Malicious actors may find it difficult to misuse daily users on public Wi-Fi, but outdated software can provide them with the opportunity to acquire the passwords to your most critical accounts.

The best VPNs, like SPL VPN, can provide peace of mind if you're concerned about the risks of using public Wi-Fi to check important business email accounts, bank account balances, or plane ticket and passport information.

High-speed

Offering you VPN servers spread all over the world is an opportunity to use the Internet at high speed.

The network you use when the servers are far from your region may test your patience.

Using a server far away won't allow you to enjoy the Internet the way you'd expect.

Make a wise choice!

By using unique technologies, SPL VPN is winning the hearts of more people than many other VPN services.

These services will also help you get access to VPN accelerators.

You can enjoy a speed of up to 10 Gbps.

Think about it!

Keep your Android phone on hand when you travel around the world.

If we want to enjoy high speeds on the internet, we have to choose the best VPN.

SPL VPN always offers the possibility to connect to a nearby server to experience high speeds.

No more obstacles that slow down your net connection.

Control ISP, Google, and Websites

Activating a VPN on your Android phone guarantees your safety from ISP, Google, and other websites.

All of the above are interested in observing whatever browsing activities you have!

You'll be in a private browsing mode when the most trusted VPN is activated on your mobile.

So, be the only person who knows what corner of the internet you're looking for.

SPL VPN is the best way to stop ISP tracking.

This allows you to completely cover every website you visit.

The VPN can encrypt and hide your internet traffic.

The ISP can only monitor you until the VPN is connected, and it only knows that the VPN has been connected.

That's all!

Wanna stop Google from tracking you?

It's possible!

People are now realizing that companies like Google are just interested in one thing…

Our personal data is worth billions in advertising revenue to them.

Not just Google, but most websites are doing the same to us!

Do you have to admit it all?

No way!

There's only one way to stop this! Just tell in three words!

Virtual Private Network!

Unblocked Access to Contents

Another benefit of using a great mobile VPN is gaining access to blocked content and enjoying it to the fullest!

If you sometimes travel to foreign countries with your phone, you may be blocked from accessing many news sites, websites, and social media platforms, including Facebook and Instagram.

This is because of some issues, including censorship.

You may have paid for some apps, obtained a subscription, and enjoyed many video services in this way.

But when you have to travel elsewhere, you can be blocked from it all.

This practice is always based on your location.

From now on, with the best Android VPN, make sure you enjoy your favourite content even if you travel around the world.

In streaming, each country has different country libraries.

But with a VPN, you can see and enjoy any kind of content you like, no matter where you are in any corner of the world.

Safe Use of Mobile Apps

The number of online mobile apps used on smartphones is on the rise.

When using such apps, you definitely have to provide personal information over the Internet.

We can notice a number of services where mobile banking apps have been designed for easy payments.

Here we are entering the most personal information.

Shopping is your craze!

Isn't it?

Several online shopping mobile apps also exist.

Through them, we enter our name, mobile number, and other details for payment.

With all of this, you're putting your safety at risk!

It's not too late!

Make sure VPN activation is on your smartphone.

Financial data will now be encrypted! Let's celebrate shopping too.

Yea, safe shopping!

Through SPL VPN, which has been provided with servers around the world, you can now ensure the safest use of any mobile app.

Encrypt Voice/Video Chat Data

The voice and video chat we enjoy the most in today's world.

Apps like Skype, Whatsapp, Google Hangouts, and many more are installed on our mobiles.

Most of us use these facilities to meet and hear loved ones in different corners of the world!

We also do VOIP calling.

There is no life without them, right?

All of these pleasures are good.

But how safe it is?

Cool!

Don't put this enjoyment aside anymore.

Encryption is now possible with the best VPN services like SPL VPN.

Unwanted listeners are there, hidden behind the kinds of facilities we use.

Get encryption for your chat data. That means no more remote hackers.

Other organizations will no longer be able to monitor or record your chats without your permission.

Smart Savings

We pick up our phones whenever we have time and go straight to the shopping apps to buy the latest and greatest products.

Are you ready to do a little research?

Then a VPN will help you save some money by using location spoofing capabilities.

Many businesses, such as subscription services and airlines, charge different amounts for the same perks or items.

You can save an amount if you change the location's appearance to one where services are offered at a lower cost.
Experience Secured Internet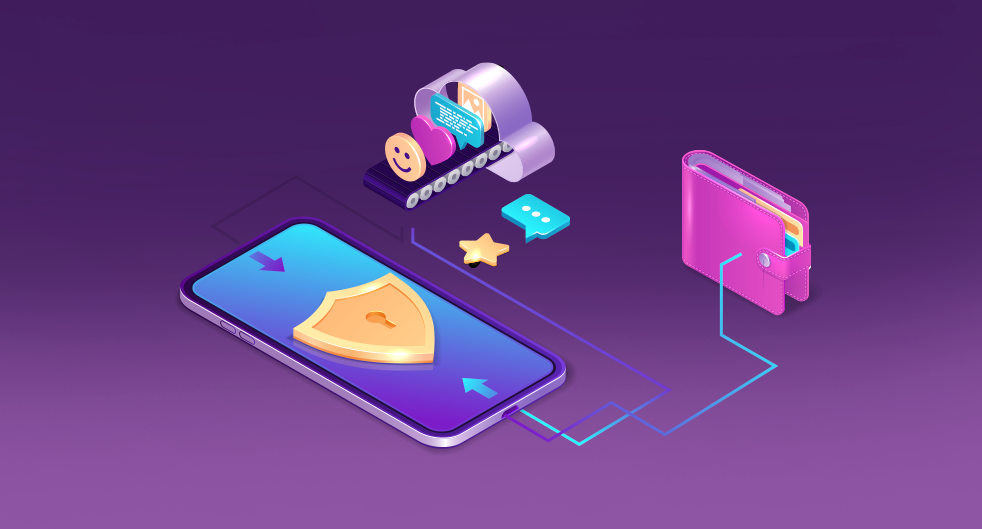 If the main requirement for using a VPN on your phone is to ensure safety, then make sure that the provider you choose keeps a no-log policy on your activity.
The best and most reliable VPN providers guarantee you a very comfortable service, and that too, with 100% security.
Luckily, you have got SPL VPN to enjoy a reliable VPN connection to the nearest server wherever you are in the world. SPL VPN provides all these advanced premium VPN features for free of cost
A best VPN lets you escape from price discrimination, avoid bandwidth throttling and offers an ultimate gaming experience.
Now, all we need to know is your comments!
Frequently Asked Questions (FAQs) about Benefits of a VPN App
Share with us!